Benefits Of Telecentric Lenses In Non-Measuring Image Processing Applications
Telecentric lenses are used when it is essential to avoid changes in size due to distance as well as disruptive effects caused by the occurrence of perspective phenomena. The freedom from perspective opens up unprecedented possibilities for presence and completeness control. Objects which are varying distances away are not shown in different sizes in the image of the test object - the image scale remains the same. The loss of details due to the perspective is also avoided. Telecentric lenses are the only way to make many details visible in inspection tasks (e.g. where parts are long, deep or of different heights) and allow a whole new range of tests to be performed. The glass processing industry in particular exploits the advantages of the parallel optical path to make visible what initially cannot be seen at all.
Whether determining the precise dimensions of semifinished products, verifying concentricity and inspecting the surface of drugs packaging, carrying out production controls on safety-related vehicle assemblies or monitoring the quality of electronic structural elements, telecentric lenses are frequently the better alternative for reliable image processing solutions.
A wide selection of suitable telecentric lenses
For this industrial environment Fisher Smith offer Vision & Control's a variety of telecentric vicotar® lenses with image sensor sizes of up to 1.2" and fields of view of up to 339 x 254 mm². All lenses use the industrial standard C-mount as the lens connection. It allows the use of image sensors in sizes of up to 15.2 x 15.2 mm² or 21.5 mm image diagonal. Fixed, variable length and typical working distances can be handled within the vicotar® lens series. The image scales are finely graduated and fixed, beginning at 10-fold magnification. This allows pixel resolutions of less than 1 µm. The upper end is achieved with a 38-fold reduction of the text object to the image sensor.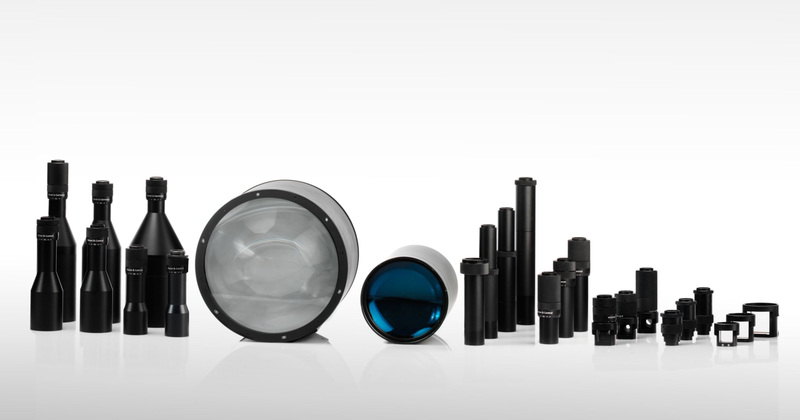 The telecentric vicotar® lenses are embedded in the Vision & Control component system. This combination gives access to matching and coordinated accessories such as brackets, front-lens prisms, light filters, coaxial mirror adapters and a wide range of LED lights for industrial use. Here too, telecentric vicolux® lighting demonstrates the particular strengths of the parallel illuminating optical path when extra precision is demanded or what is generally invisible needs to be made visible.
All products are "Made in Germany" on the back of decades of experience in the development and introduction of complete image processing systems. It goes without saying that the company offers comprehensive advice on customized solutions as well as training and consulting on fundamental issues of image processing.
Pioneers of telecentry and image processing
Vision & Control was a pioneer in the introduction of telecentry into industrial measuring using image processing systems as long ago as the beginning of the 1990s. It was then that the principle, which had already been known for decades, first came to be developed and used for robust image processing systems in industrial applications.